International Community of Creators With Hearing Differences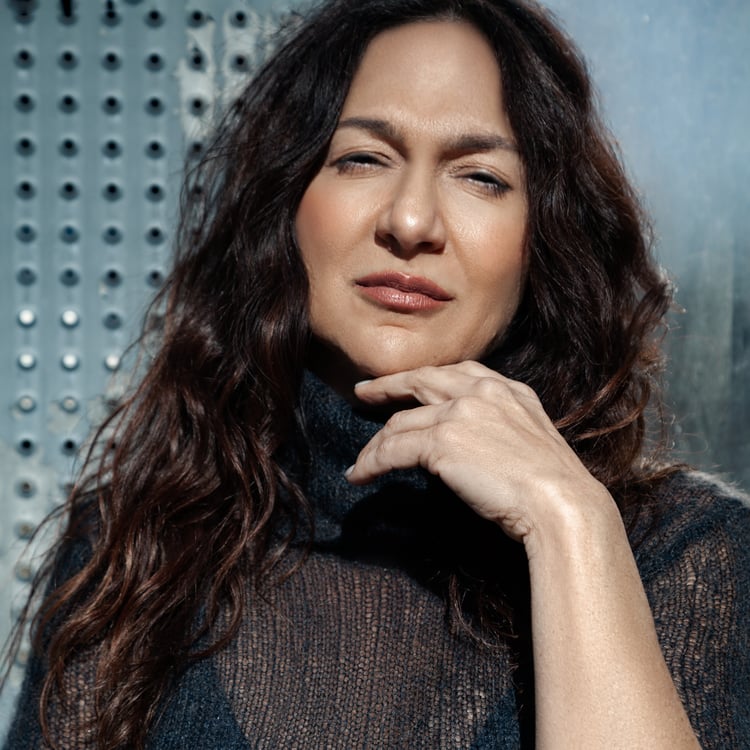 Antoinette Abbamonte
Brooklyn, New York native, Deaf from birth and raised in a Deaf family, Antoinette was accepted as the first Deaf student at the renowned American Conservatory Theatre in San Francisco.
Since then she has performed on numerous stages around the country. Also, the owner and founder of Mermaid Signature Production for film within the Hollywood Industry.
Antoinette gained attention for her roles in critically acclaimed HBO series Curb Your Enthusiasm, A.B.C. Family series Switched At Birth and two FOX hit-comedy shows, Raising Hope and Ryan Murphy's The New Normal.
Currently, Antoinette is working with Dwayne Alexander Smith and Ben Ramsey, the writers. Furthermore, Antoinette is one of the two leads and a co-producer of Since August. Antoinette has taught theatre workshops at Deaf West Theatre, A.C.T., Deaf Arts Council, Deaf Media, Opera Piccola.
She authored two books, the insightful Gratitude, Trust, Intimacy and Love, and the children's book Tree Wise. Antoinette's quote, "It's simply a different language and culture, so those who practice inclusion will reap the benefits with more fulfilling life."
Michelle Mary Schaefer
Michelle Mary Schaefer is known as an actor who takes risks and brings characters alive on stage and screen. Ms. Schaefer is the first Deaf female actor to take on the role of Billy in "Tribes" by Nina Raine, a role she has played five times.
She is often called "The Depp" in reference to Johnny Depp, a talented actor who changes his looks for every role. Her acting expertise exceeds expectations, leaving the audience longing for more.
Ms. Schaefer happens to be Deaf, fluent in American Sign Language (ASL), is learning British Sign Language (BSL), and has the ability to speak. She does not allow her Deafness to stop her from following her passions.
Michelle Mary Schaefer is also a screenwriter, playwright, director, creator, intimacy coordinator/director, producer, and an artist who lives authentically.
Hillary Baack
Hillary Baack has been taking photographs since she was thirteen. Sometimes she'd arrange photo sessions with her friends as models; other times, she'd try to capture real moments, but she particularly loved the human face and figure.
She also acts and writes (and has since she was a kid). She's drawn to human behavior, emotion, stories, and beauty.
When she had her first child, she rekindled her love of photography, which she could incorporate into her daily life with her baby – a dash of creativity amidst the daily diapers and dishes. It was a satisfying reminder of all the incredibly beautiful, sweet moments life offers.
She strives to capture images that bring a moment in time to life and offer a glimpse into the soul of being.
She has been taking photographs professionally for fifteen years. Feel free to reach out for packages and pricing.